Company founders Zdeněk Lanc, Karel Kašička and Petr Blažek opened their first shop in Prague 10 in 2006. The company grew rapidly, more orders came in, and the entire team of 10 employees relocated to a new workshop in Pitkovice. The company's growth and larger premises allowed it to invest in the requisite process equipment and roll out custom production to the full.
The next milestone in the company's history was 2013 and another relocation, once again to a larger facility, to Uhříněves in Prague 10. The local plant was big enough for the company to procure semi-automated CNC woodworking machines, a locksmith workshop, and a modern paint shop, effectively doubling its production capacity and increasing the headcount to 16. Step by step, the owners began to make their initial business plan and dream a reality – to become a leading Czech supplier of atypical solutions with an emphasis on unique design and a full range of services with turnkey delivery.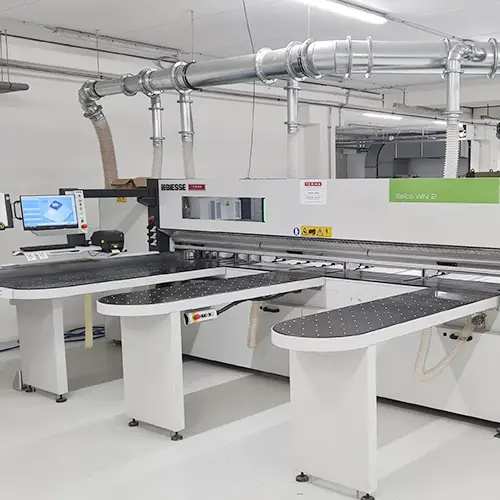 Over the years, the company continued to develop dynamically and increased its requirements for space, technologies, and office background. This motivated the owners to start thinking about procuring proprietary business facilities. To that end, they commenced negotiations in 2016 with a view to purchasing the former parquet plant in Úvaly u Prahy, an abandoned facility with a woodworking history which was perfect in terms of being able to satisfy all the current and future needs of the company. Although often complicated, the discussions culminated in 2019 with a subsidy being obtained for the retrofit, with construction following the next year. Several years of planning, building, and revitalising ended with successful official approval and the full relocation of the entire operation to the new premises in late 2022. New and larger space allowed modern automated machinery to be added to the company's 'arsenal' (cutting centre, lamination machine, and high-tech paint shop).
So how is eTruhlárna doing today? The company currently employs 40 full-time employees, works on 35 new and fascinating projects every month, and posts an annual turnover of CZK 100 million. To ensure it offers the best quality, it has built a stable network of reliable partners and suppliers all over the Czech Republic and Europe. With many years of experience in the industry and a highly skilled workforce, it can serve a broad range of clients, from private individuals to government institutions and major international corporations. The company has also earned the trust of leading Czech architects. Projects completed in collaboration with these architects regularly attain leading positions in the prestigious Office of the Year competition.
Do you want to know more? We will happily take you on a tour of our beautiful showroom in Úvaly.
The successful retrofit of the former parquet plant, which was out of use for a large number of years, was crowned by opening the new, modern eTruhlárna plant: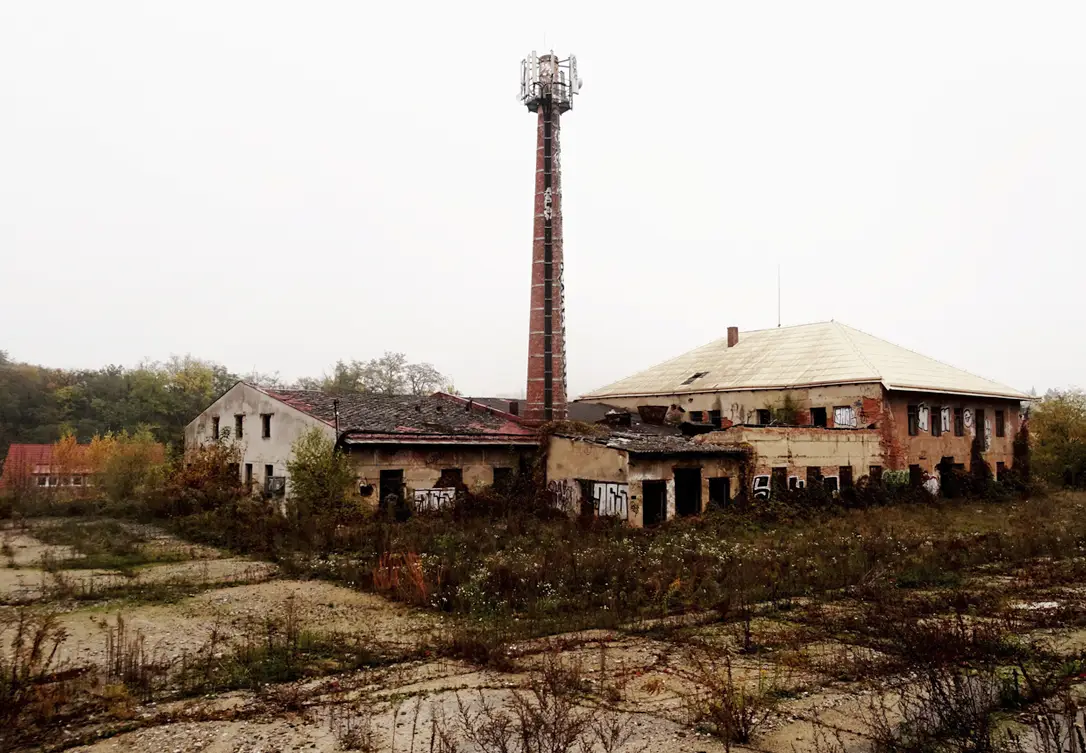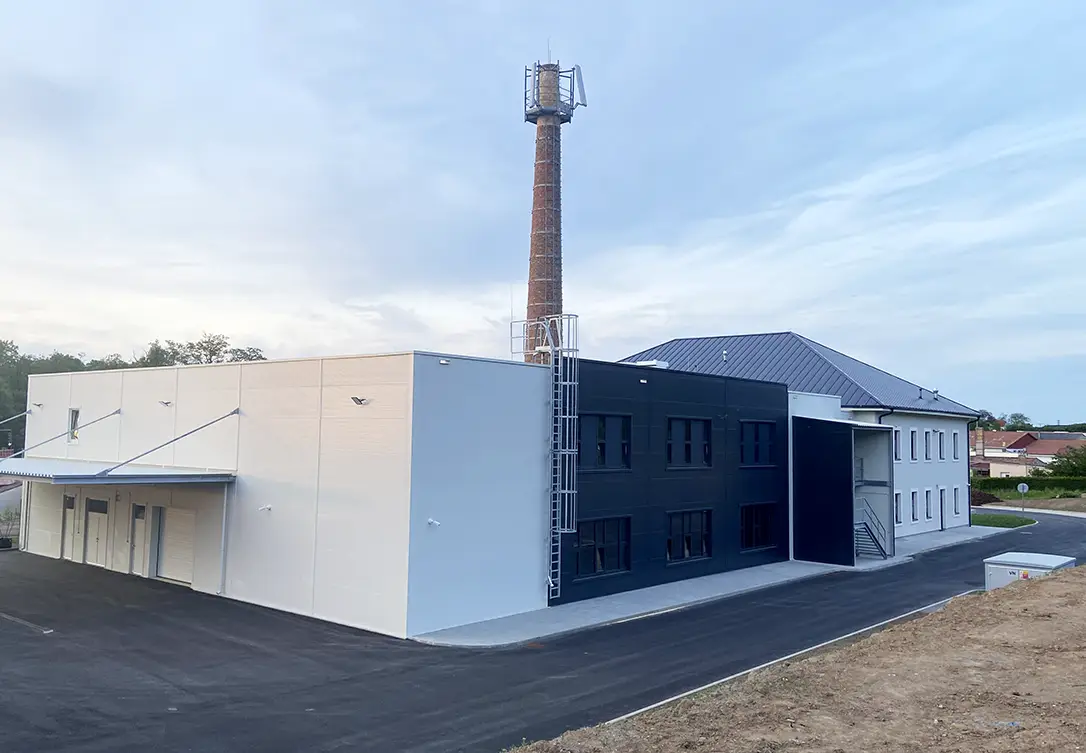 The project was co-financed by the European Union.
RETROFIT OF THE ÚVALY PARQUET PLANT
eTruhlárna, s.r.o. obtained support from the European Fund for Regional Development in 2019, provided under the Operational Programme Enterprise and Innovation for Competitiveness (Reg. No. CZ.01.2.07/0.0/0.0/18_238/0015001). The project's primary objective was the restoration of the former brownfield parquet factory in Úvaly